Hello Kawaii Blush Fans-How are you all today?
I Hope you are all well and staying super Cute!
I love to wear some Hello Kitty Clothing from time to time.
I like to wear lots of tops or Cosy Jumpers, sometime I can be lucky and get hold of Hello Kitty t-shirt with ease.
Other times I have to put my Hello Kitty hunting of Kawaii skills to the test and try very hard to find things.
But I love going to children's section and spoiling my daughter with the most cutest Hello Kitty outfit!
There is so much to pick from. If only they did them in my size?! (¬.¬')
Would you like to see some super cute things in clothing, that I have found on the internet?
Of course you do!
Hai Hai, lets take a look.
There are lots of things to pick from, I really not sure where to start. He-he.
So what about this cutie pie pastel pink t-shirt?
I think, I like this outfit that is in the image its cute with her overalls and yellow top.
I wonder if Hello Kitty wears shoes?
I have these Vans they are so comfortable to wear.I love the Red x Black combo and the white Kitty images.I wear my bow near the top of my Vans or I take it off when the weather is not as nice.
Id not want to ruin them!
Kawaii!
Or what about these Heels,they are just so pretty right?
Am not one for walking in Heels myself. I would end up falling on my face.
(¬.¬')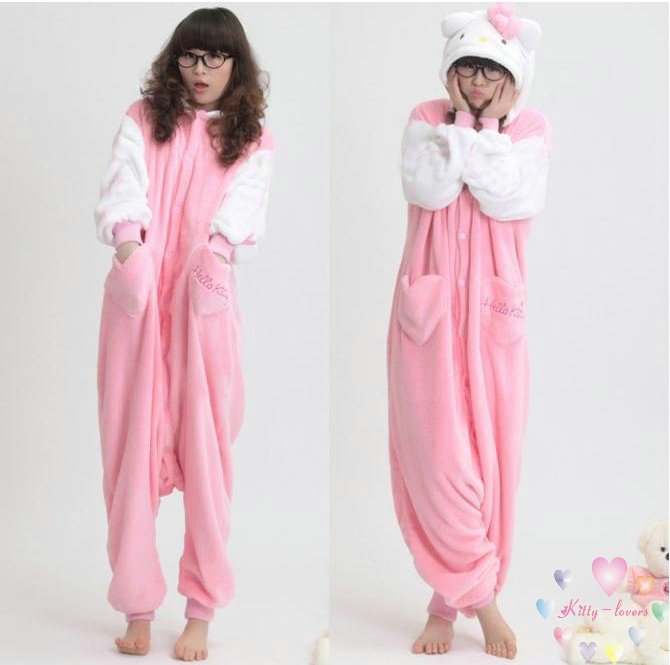 The other thing, I found was this...A Hello Kitty all in one I would love to have ones of these.
It looks so soft and cosy and great for lazy days.
Check out this simple and oh so adorable dress!
(this would go so well with a pair of vans like the ones above for a geeky cute Kitty look!)
I LOVE this dress, I would of course need a excuse and reason to buy it.
Or why not a more mature sleek little number.
WOW
(*0*)
There hoodies are soo cool!
With Hello Kitty's trendy Red bow and Kitty ear's.
They are just so Kawaii, I love these too! These can make any outfit look Kitty-tastic.
Do you have any Hello Kitty clothing, would you buy any of the stuff above ?
Which one would you wish for?
Till next time
Tartan-san